Breast Feeding Babies May Protect Against Leukemia
In an Associated Press story of October 19, 1999 was a report of a new study that shows that breast fed babies may up to 30% lower risk of developing leukemia. These findings were also published in the October 20 issue of the Journal of the National Cancer Institute.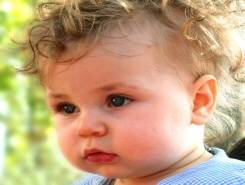 This new research was performed by researchers at the University of Minnesota Cancer Center. The results of the study showed that the longer the babies were breast fed the more protected they were against leukemia. Babies breast fed for one month were 21% less at risk from leukemia, while those breast fed for six months or more were 30% less likely to develop leukemia. Dr. Les Robinson, the principle researcher, summed the results up as follows; "We have long known of breast-feeding's health benefits in terms of protecting children from infection. Now we have evidence to suggest its immune-stimulating effects may provide another significant advantage, protection against cancer."