---
Chiropractor David Barton D.C.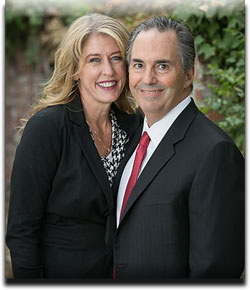 After suffering a severe auto accident in 1980, Dr. Barton was left disabled and unable to work. It was not until his grandma "Noni" convinced him to see her Chiropractor that he was able to go back to work. It was then that he began to see what a joy it was to help and serve other people.
This was one of those times where he thought a situation was bad, but God was using it for good. It was this miracle that has allowed Dr. Barton to give over one million adjustments, helping countless not only get out of pain, but minimize future suffering since he started in 1986.
Dr. Barton has been teaching Chiropractic to Chiropractors since 1989. Dr. Barton constantly strives to improve his knowledge in Chiropractic, and has completed extensive study at Palmer Chiropractic College West as well as Life Chiropractic College West, attending over 100 post graduate seminars. He is one of a few Chiropractors to have ever received a Master of Chiropractic Degree. He was also voted one of Americas Top Chiropractors in 2004, as well as Chiropractor of the Year in 2019.
---
Chiropractor Jacob J. Barton D.C.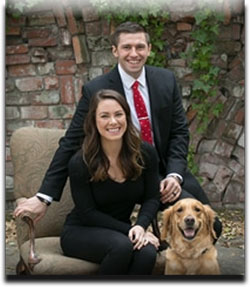 Dr. Jake's life was radically changed when he was
Involved in an accident and sustained several spinal fractures. That same year, he was diagnosed with a complicated, reportedly incurable neurologic disease called Lyme's disease. After seeing several specialists, his family turned to Corrective Chiropractic care.
Not only did seeing the chiropractor help his spinal condition, within nine months, his Lyme's disease was GONE, a feat his medical doctor claimed was nothing short of a "miracle." Dr. Jake dedicated his life to serving and helping others the way his life was changed through Corrective Chiropractic care!
Whatever Dr. Jake does he is firm, positive and enthusiastic in his approach. This dynamo of energy, applied to Chiropractic makes both its and his future very bright! He is passionate, caring and desires to help as many people as he can through Corrective Chiropractic Care.
He attended Life Chiropractic College West for his post-graduate degree, graduating Cum Laude with top honors in regards to both his academic and clinical success.
Dr. Jake was born and raised in the Bay Area where he met his wife Jacquelyn. Dr. Jake enjoys working on his small hobby farm, traveling, exercising, biking and watching his incredible family grow and experience life.
---
Chiropractor Josh Barton D.C.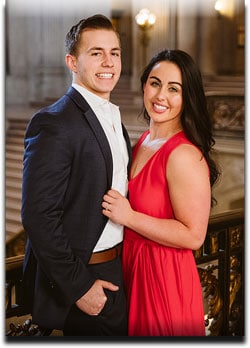 After being crushed under an ATV as a young man, battling near constant neck pain and headaches
Josh thought he would suffer the rest of his life. "My pain had gotten so bad I was taking 4-5 ibuprofen in a normal day just to function"
Josh then experienced the life changing results of Corrective Chiropractic Care.
"I woke up one day and realized I was pain free for the first time in a long time."
The path for his life had been forever altered and at that point he dedicated his life to making the world a better place through Chiropractic.
Dr. Josh Barton received his doctorate from Life Chiropractic College West, graduating with Platinum Honors, the highest clinical award given for patient care.
Josh Barton recently married his childhood sweetheart Carolina, a personal trainer and health coach. Together they enjoy helping people reach their maximum potential, from professional athletes to weekend warriors.
Between his love of Chiropractic and his love of serving humanity Dr. Josh expresses true empathy, compassion, and strives to help his patients live the life they deserve through Corrective Chiropractic Care.
---
We offer classes on many health topics. These classes are designed for our patients, but we often have an empty seat or two. There is never a charge for attending any of our classes. This is also a great way to get to check out our office.
Monday
8:00am - 12:00pm
2:00pm - 6:00pm

---
Tuesday
8:00am - 12:00pm
2:00pm - 6:00pm
---
Wednesday
8:00am - 12:00pm
2:00pm - 6:00pm
---
Thursday
8:00am - 12:00pm
2:00pm - 6:00pm
---
Friday
8:00am - 12:00pm
2:00pm - 6:00pm
---
Saturday
By Appointment Only